After visiting Nijmegen, Tilburg and Breda, the Sheltersuit camper made a visit to Alkmaar. Where founder Bas Timmer handed over 50 Sheltersuits: 20 suits to Reakt and 30 suits to dnoDoen.
Social worker Tineke Zonneveld from Reakt Alkmaar thinks it's fantastic. "Due to the crisis, homeless people are being chased a bit. Where they previously met in groups, such as at the library, this is no longer allowed. We see that more and more people spend the night on the street and can therefore make very good use of the Sheltersuits"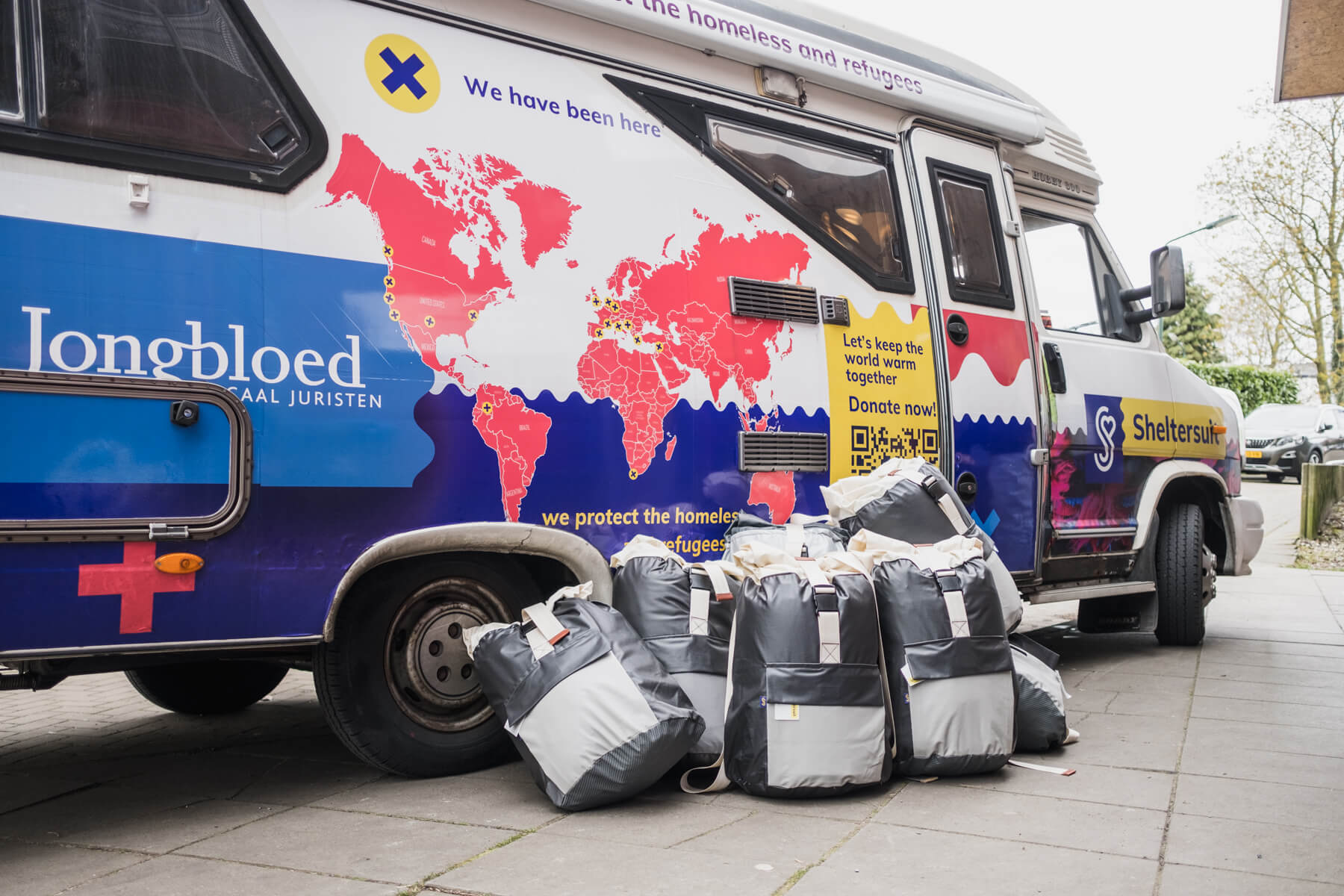 Many new faces in the homeless shelter
Tineke says that the day shelter in Alkmaar normally takes in 75 people, which also includes drug addicts that still have a home. But due to the coronavirus the shelter is only made available for people experiencing homelessness, about 35 in total. "Many of those faces I've seen lately are new to me."
The day shelter closes at four in the afternoon, after which some of the homeless go to the night shelter at the beginning of the evening. Many are forced to find friends or other options where they can find refuge from couch to couch. The remainder cannot or will not go anywhere and therefore have to spend the night on the street.
Sleeping under the bridge
Reakt is a large organization that helps people with mental health problems or an addiction find work, connect to a community and live a healthier life. The organization has 35 branches, which are spread across North and South Holland.
Of the 20 Sheltersuits, 10 suits have now been distributed in Alkmaar, 1 suit went to a homeless person in Purmerend and 3 suits were handed over in Den Helder. "I know someone who literally lives under a bridge in Alkmaar and he recently told me that he had slept wonderfully in his Sheltersuit. The suits of course keep you warm, but they are also comfortable. That man got up relatively spry in the morning, he was not bothered by his bones.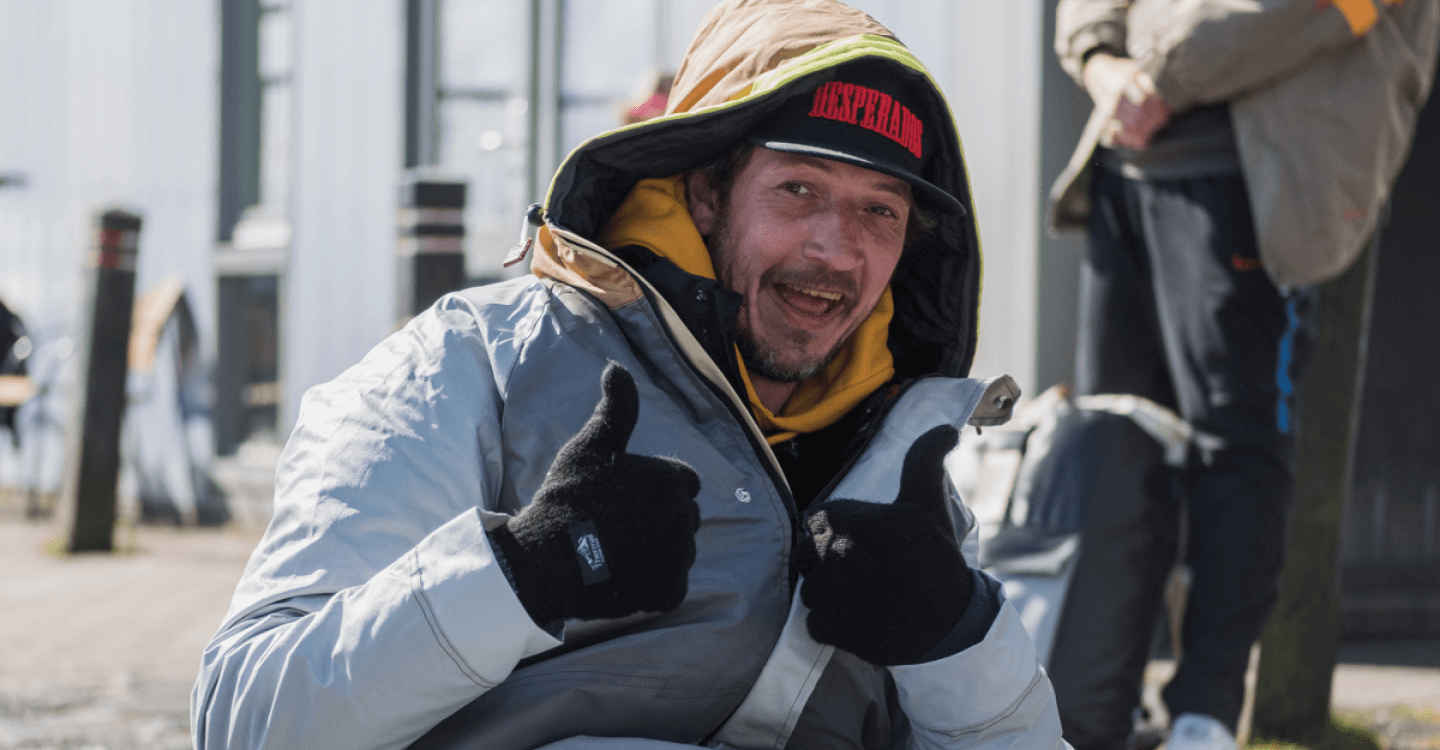 They are my friends!
Tineke used to work in home care where she always supervised addicts. She later founded the Alkmaar addiction shelter, which became a day care center for addicts and the homeless. Visitors get a meal there, they can shower and wash their clothes and social workers keep an eye on how people are progressing.
"This job is my thing, they are my friends!" says Tineke. She indicates that addicts and homeless people are not ashamed of anything. "Whether they are soiled or walking around with a large abscess, they just normally speak with me."
Working together to fight Corona
In recent years, Tineke has seen an increasing number of young people getting lost. "What I hear a lot is that parents divorce, start a new relationship and that boy or girl no longer fits into the new family picture." In some cases, add abuse, mistreatment and drug problems to this and it should come as no surprise that young people become "adrift."
Reakt Alkmaar helps homeless people, but also offers a lot of daytime activities to addicts. "They carry out work for which they receive a small payment. That is good for their motivation and gives substance to the day. "It is therefore a pity that the view of vulnerable groups such as addicts and homeless people have diminished due to corona.
"However, we now bring hot meals to our home in collaboration with restaurant Stoer, so we keep our finger on the pulse, on social control. So you can see that a crisis also brings togetherness and that people spontaneously come up with creative initiatives and solutions."