From Hoek of Holland, founder Bas Timmer of the Sheltersuit Foundation set sail towards the port of Harwich at the end of December. After Germany, Great Britain was the next stop during the European Sheltersuit Tour. The ferry transported an important cargo: 30 sheltersuits for English and Scottish homeless people to get through the cold winter months.
Twelve 'suits' for the homeless in Margate
Behind the wheel of the camper, Bas was the first to visit Margate. In that coastal town in the English district of Thanet, the New Life Family Church (NLFC) has raised money for the homeless: 'rough sleepers' in English. With the proceeds, NLFC has donated 12 sheltersuits to the RISE team in Thanet.
RISE stands for Rough Sleeper, Intervention, Support and Empowerment. This organization seeks the homeless and together with the 'rough sleepers' investigates why it is not possible to find shelter. Do they have financial or psychological problems? Are there serious family problems or is there perhaps drug abuse at stake? The RISE team then supports the 'rough sleepers' by bringing them into contact with assistance or by helping to fill in application forms.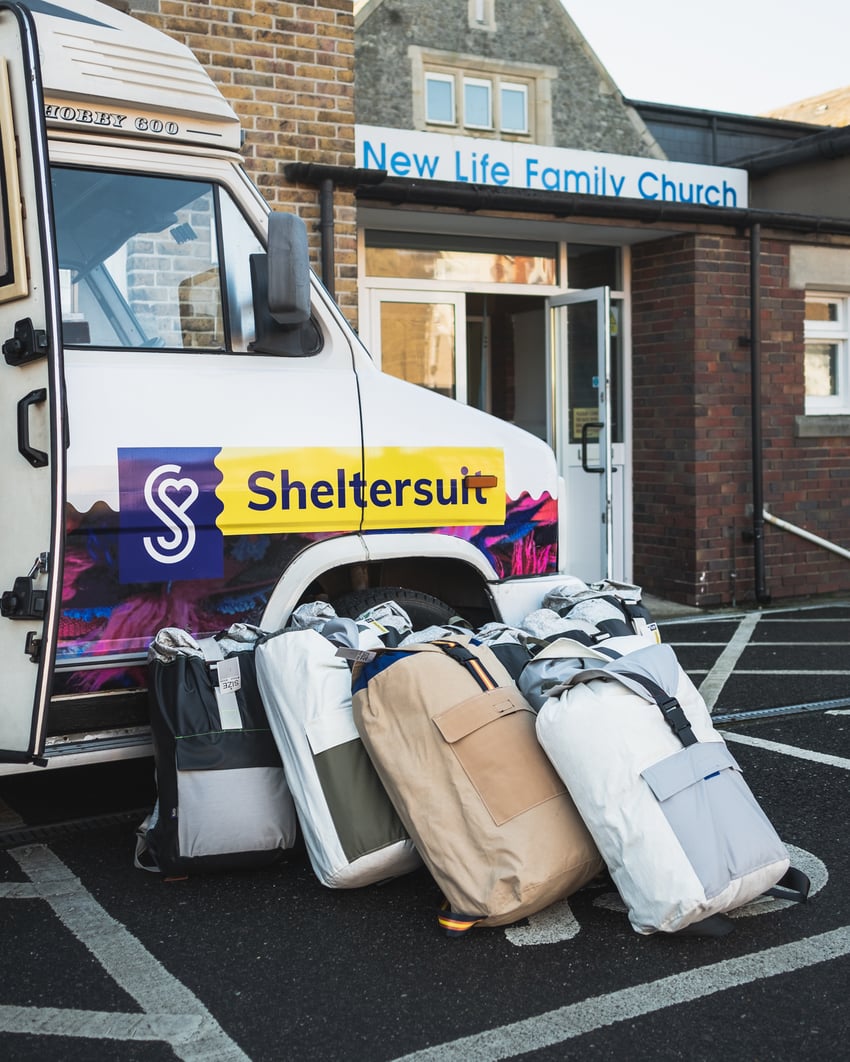 Of course solving complex problems takes time. That is why in the Thanet district around fifteen people are currently unwittingly living on the streets. The twelve sheltersuits which Bas has delivered have therefore been welcomed with open arms. Christo Beukes, chairman of the NLFC summarizes the important work of Sheltersuit: "In this way we can make a difference To Those sleeping rough this winter."
Edinburgh inspiration for Enschede Sleep Out
After visiting Margate, Bas traveled with the Sheltersuit camper to London. He handed out 2 sheltersuits over Christmas. A Christmas present for which homeless George was very grateful: "I really appreciate getting this sheltersuit for Christmas. I'll never forget."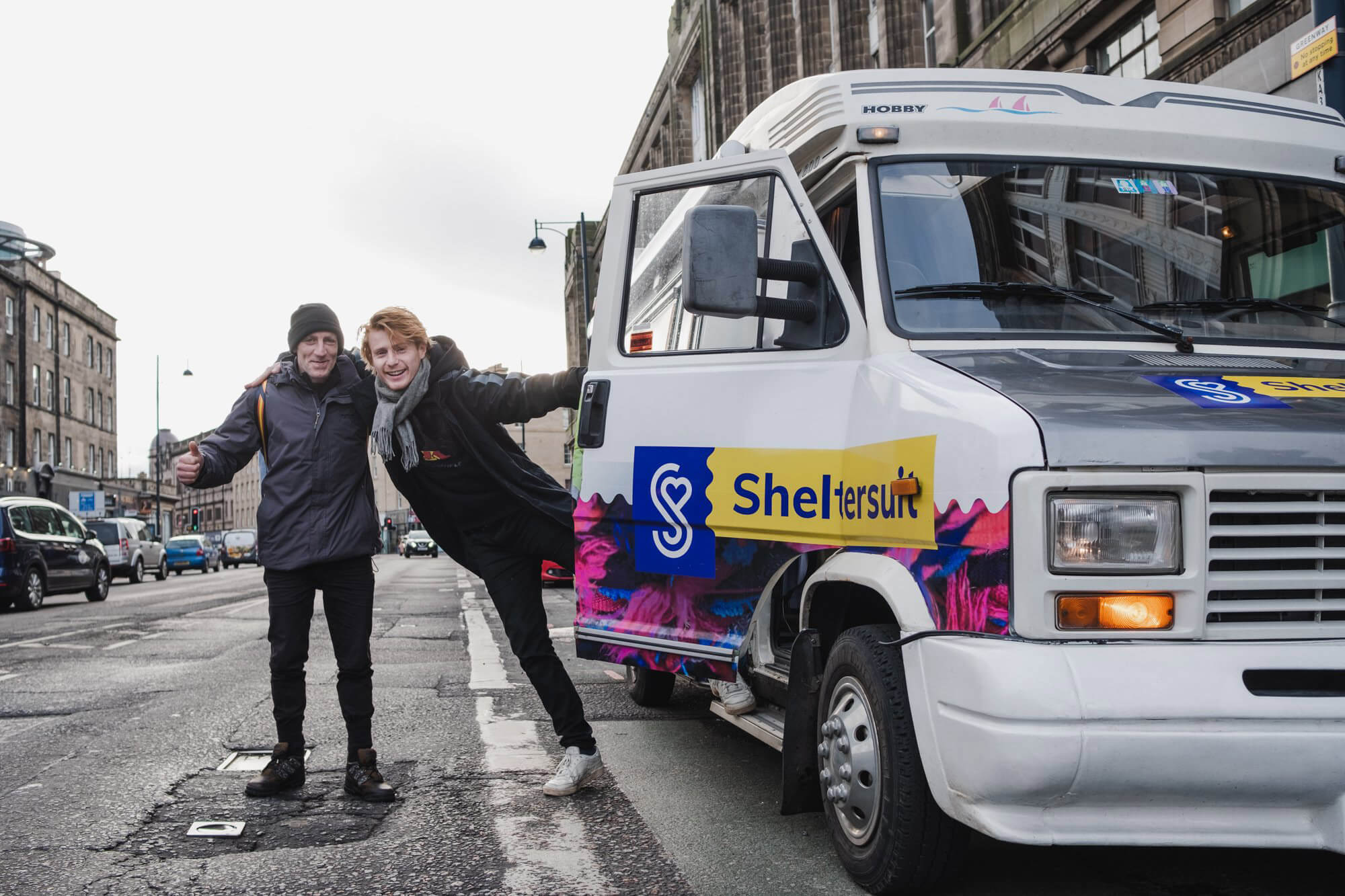 After the visit to London on Christmas Day, Bas embarked on the journey to Scotland. Along the way he visited Cambridge where he handed out a Sheltersuit to a grateful homeless person. After a long drive, Bas arrived at the Edinburgh. The 'World's Big Sleep Out' was held in the Scottish capital on the 7th of December 2019. It is a call to stop homelessness everywhere in the world. This makes Edinburgh the inspiration for the Sheltersuit Sleep Out, which will be held on the night of the 14th to the 15th of March in Sheltersuit Foundation's hometown Enschede.
Do you want to know more about the Sheltersuit Foundation's visit to Edinburgh? Read more about a number of special encounters in the following blog.