Many refugees from Africa and the Middle East attempt to reach Europe to escape both war and poverty. Others flee to avoid persecution due to their race, their religion, or their sexuality. All these journeys towards the European continent are also full of dangers including exhaustion and abuse. Those who do survive the trip often end up in camps where now a new danger awaits: corona.
We have known for quite some time that the situation in the refugee camps on the islands of Greece continues to worsen. Sanitation facilities deteriorate just as violence increases. 35 thousand refugees now live on Chios, Kos, Leros, Samos and Lesbos. That is more than six times the intended capacity of the camps.
Moria Corona Awareness Team
How to you keep a pandemic like corona at a safe distance in such circumstances? A group of refugees in the Moria camp on Lesbos is attempting to do just that by distributing information to their fellow, vulnerable camp inhabitants. They are also getting the terrible hygiene in the camps onto the international agenda.
These individuals have joined forces in the Moria Camp Awareness Team (MCAT). Members fear a humanitarian disaster should the virus spread throughout refugees who are already in terrible health.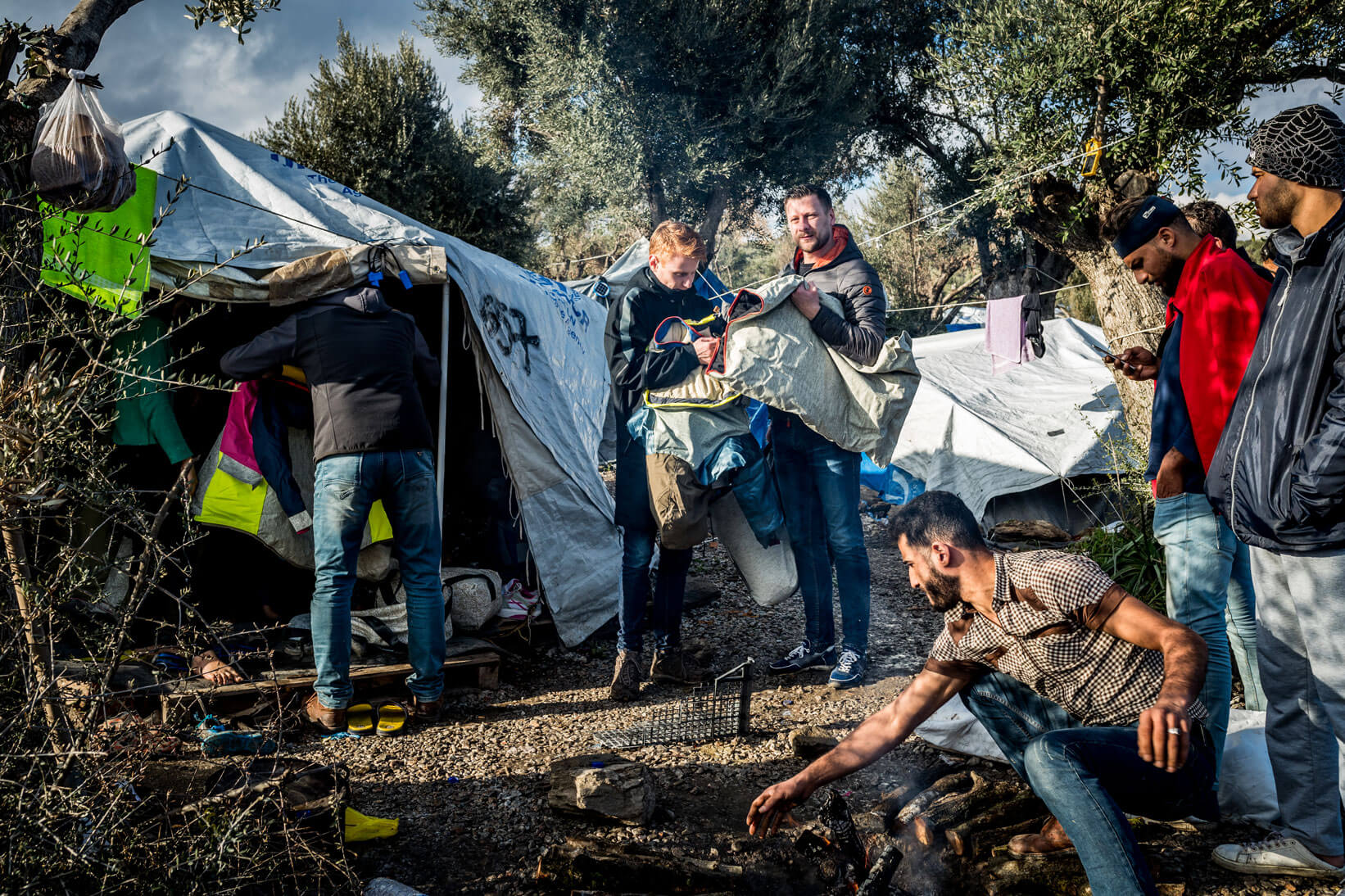 At present there are Greek citizens infected with the virus on Lesbos but (as yet) there are no known cases within the camp. The MCAT has recently, together with the Moria White Helmets, appealed to the European Commission, the governments of European countries and the European public. They describe themselves as 'hostages of circumstances' which prevents them from carrying responsibility for the dire situation.
Corona Protocol impossible to carry out
How can you engage in social distancing in an overpopulated refugee camp? Every day, everyone waits in line for hours for their meals. In crowded lines. Washing one's hands regularly is impossible too. There is very little water available per camp inhabitant and there are also not enough sanitary facilities.
If Covid-19 gets into the camp, where is it possible to isolate patients? Is there any medical care available to them at all? Are there protective supplies present, like disposable gloves and masks?
The MCAT has already cleaned up the camp and constructed a few extra washing stations; they have also hung up posters about the virus and handed out brochures with tips on 'how to protect yourself from corona'. The MCAT is an excellent example of how refugees work together to make the best of things with the very little that they have.
Refugees are also vulnerable while they flee over water towards Europa. Authorities prevent them from docking out of fear of infected individuals. Their ships are no longer welcome in the harbors of Malta and Italy. Those saved on the seas are returned to the harbor of Tripoli just as the violence of war in Libya further escalates.
The threat of a humanitarian disaster looms for the majority of refugees both in and outside of Europe.
(Information gathered by Human Rights Watch and the Dutch daily, de Volkskrant was used for this article.)